The Ghost
The Ghost is a revolutionary Police Radar Detector Guaranteed to be the best unit on the market today!*
The unit is 100% Effective against all Police Radar and Laser systems. It is also completely immune and invisible for police to detect.
100% legal*
Installs in seconds
Military Technology
Lifetime Free Software Updates
Product Description
Guaranteed No speeding tickets, No points, No insurance Rate Hikes, No Traffic School, No more Headaches! And best of all it's Perfectly Legal.*
Pays for itself the very first time it saves you!*

Save Big Now – No costly $449 "MSRP" You buy direct from RadarShield at wholesale!

Easy plug-and-play, Effective against all Police Radar and Laser systems, Guaranteed to outperform all other Radar Detector brands!*
You will never get stopped for speeding again, if The Ghost fails to protect you, we'll pay you 100% of your speeding ticket!*

Try it and see for yourself! if it doesn't perform as expected we will refund you money back.*
Once plugged, you won't have to do anything else. The Ghost will be on the lookup for police speed traps far and behind their locking range, when a speed trap is detected the unit will promptly alert the driver to adjust driving speed accordingly.

The unit comes preprogrammed with the complete world-wide frequencies so you may take it abroad.
Easy plug and play and installs in seconds.
Comes with a 12 month Ticket Rebate Program(*)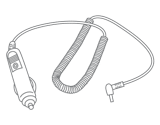 Windshield suction cup mount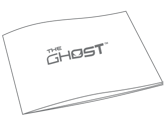 ---
(*) Limited time offer, some restrictions may apply. We do not advocate nor promote speedong or any other form of unsafe driving and advise you to always obey the law.
*Not legal in VA, DC and possibly other Jurisdictions. Specifications and terms may change at any time without notice.
Features
Worldwide Protection – Covers all Police Radar and Laser speed measurement devices-including Ka "POP" mode 33.8Hz and KU bands.
Superior Long-Range wideband detection.
360º Laser and Radar Detection.
Multi-Sensor Laser Protection.
Police Frequency Lock using high-end DSP – (Digital Signal Processing).
Advanced Ultra High sensitivity Super-heterodyne GaAs Fet technology, enabling up to ten times the detection range compared to other units.
Ghost™ technology- complete neutralization and "Invisible" to Police RDD – Spectre / VG2.
Easy to read- Distinguishable multi band coverage display.
Distinguished Radar and Laser audio alerts.
12 Month Ticket Refund Program included! If you get a speeding ticket using the Ghsot We will refund the ticket cost to you. (*)
Intelligent Frequency mute.
Re-Programmable microchip technology for future updates.
Tech Specs
Wideband Detector:

Super-heterodyne, GaAs FET VCO
Digital Signal Processing (DSP)

Operating Bands

X-band 10.525 GHz ± 25 MHz / 9.9Ghz ± 25 MHz
K-band 24.15 / 24.125 GHz ± 100 MHz
Ka-band 34.700 GHz ± 1300 MHz
Ku-band 13.45GHz ± 25MHz
Laser Bandwidth 800-1,100nm

Sensitivity Control: Highway, City
Display Control: 3 levels of Brightness
Power Requirements: 12 ~ 16V DC, 260mA
Dimensions: 2.75 x 4.23 x 1.34 " (70.7 x 107.8 x 34.2 mm)
Compatible with all our units.

Compatible with all our units.

Allows you to connect two devices simultaneously.